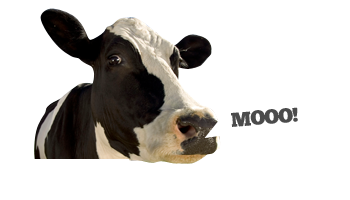 Month: March 2018
22 March 2018

PIGLETS ALL DOING WELL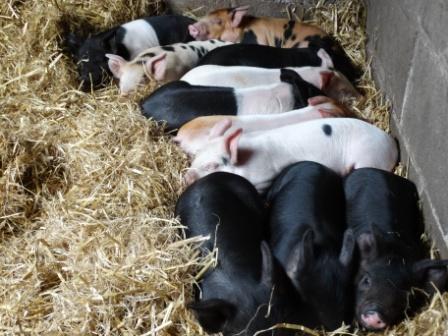 The piglets born to Kathy and Ron are all doing really well, they have been out and about and exploring which is obviously quite exhausting when you see them here.
6 March 2018

FIRST LAMBS OF 2018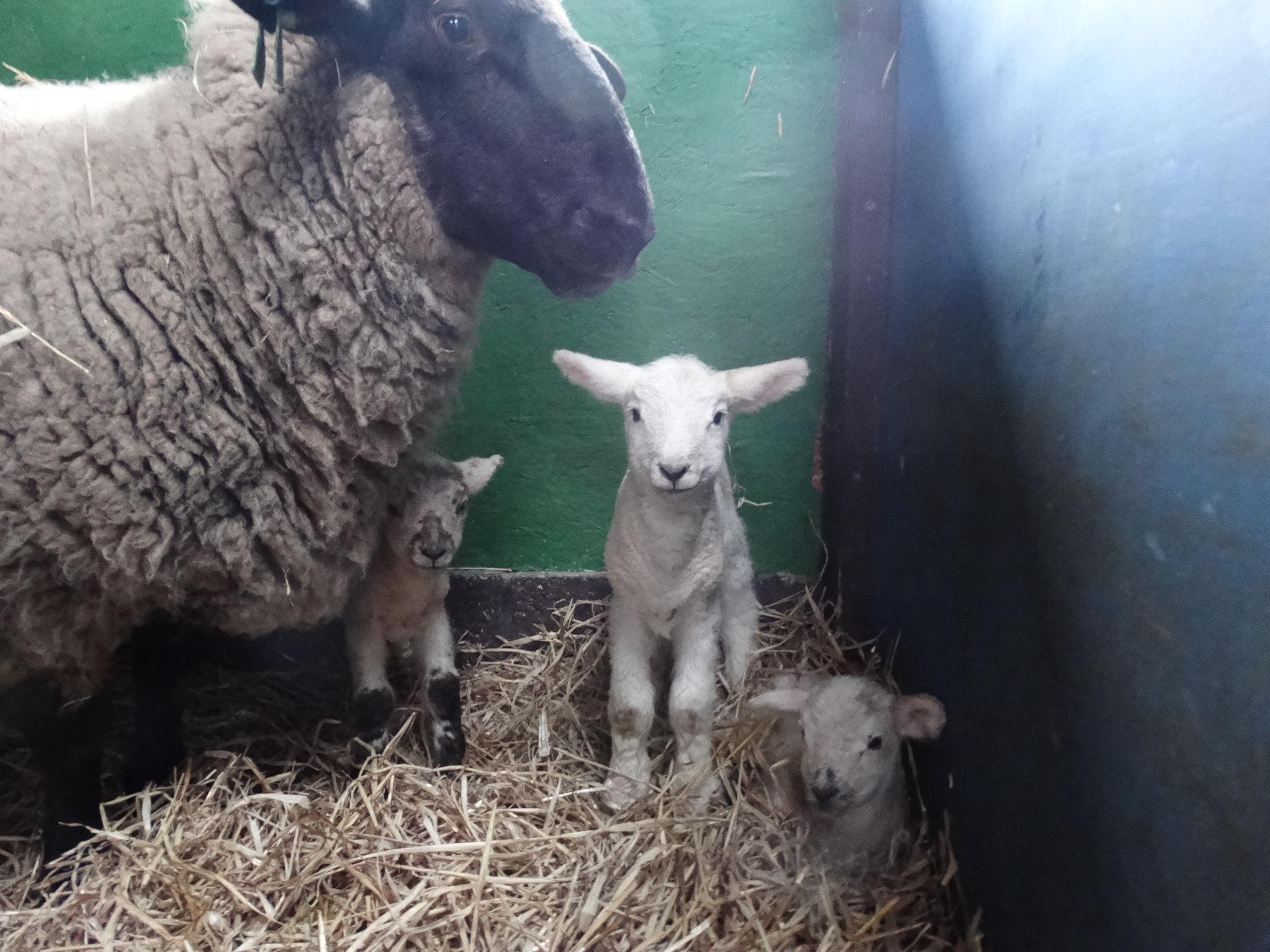 We are very pleased to introduce our first lambs of 2018.
The TRIPLETS (two boys and a girl) were born on Monday 5th March after we had all gone home for the day. They are currently bonding and having some quiet time with mum in our lambing barn but we expect to be able to move them to the farrowing shed tomorrow so visitors can see them.