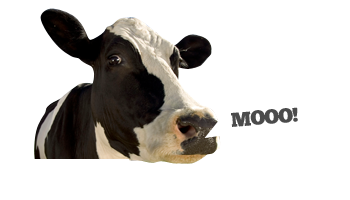 ACCESSIBILITY
ACCESSIBILITY INTRODUCTION
PRE-ARRIVAL
ARRIVAL & CAR PARKING FACILITIES
MAIN ENTRANCE & RECEPTION
PUBLIC AREAS - GENERAL (INTERNAL)
PUBLIC AREAS - WC
CAFE
SHOP
OUTDOOR FACILITIES
ATTRACTIONS (DISPLAYS, EXHIBITS, RIDES ETC.)
GROUNDS AND GARDENS
ADDITIONAL INFORMATION
CONTACT INFORMATION
DDA SUMMARY (DISABILITY DISCRIMINATION ACT)
WEB ACCESSIBILITY STATEMENT
ACCESSIBILITY INTRODUCTION
ACCESSIBILITY INTRODUCTION
Acorn Farm is an award winning visitor attraction which provides an educational and leisure resource for people from the local community and further afield. We offer special support to enable individuals with disabilities to fully access our services and facilities.
Please see the links on the left to see how we can accommodate you.
Please see the links below to see how we can accommodate you.
If you have any questions please use our contact form or give us a call on 0151 931 5936 .
PRE-ARRIVAL
PRE-ARRIVAL
Phone and email contact
Website with clear, visible and expandable text
Images and links contain alt and title tags to allow for speech
Images are adjustable to produce larger version
Information regarding public transport is available on the website
ARRIVAL & CAR PARKING FACILITIES
ARRIVAL & CAR PARKING FACILITIES
Car parking for approximately 80 cars
Drop off point by main entrance doors to farm building
No kerbs, steps or barriers
Ramps to building entrance with hand rails
Rear access to vehicles
Contact phone number at entrance
MAIN ENTRANCE & RECEPTION
MAIN ENTRANCE & RECEPTION
Open 7 days per week. 10am to 4pm
Guided Tours available
Two side hung entrance doors to farm building. Double door entrance most accessible
Ramps with hand rails
Grab rail in accessible toilet
Floor level throughout
PUBLIC AREAS - GENERAL (INTERNAL)
PUBLIC AREAS - GENERAL (INTERNAL)
Flooring lino with no joins
Building on one level
Ample seating
Lighting uniform,minimal use of fluorescent tubes
No thresholds or steps
Doors side hung
Baby changing facilities available
PUBLIC AREAS - WC
PUBLIC AREAS - WC
Accessible unisex toilet easily accessible from entrance
Side hung door with sliding bolt, door width 760 mm .Newton's measure less than 20
Floor is a slip resistant surface
Toilet seat height 475 mm
Cistern handle large spatula type
Basin with lever taps and thermostatic mixer
Accessible toilet paper,soap and paper towel dispensers
Baby changing facilities
Located outside pay boundary
CAFE
CAFE
Café situated by main entrance
Moveable tables accessible for wheelchair use
Serving counter 990mm ffl
Uniform lighting
Waitress service on request
No steps
Accessible WC by cafe
Several picnic areas with accessible benches
SHOP
SHOP
No steps
Located by main entrance
Assistance available on request
Counter height 860 mm ffl
Price list large print black on white
Uniform lighting
OUTDOOR FACILITIES
OUTDOOR FACILITIES
Farm Animals to feed and stroke
Wide ,smooth paths with different textured surfaces
Small animal petting area for "hands on " contact
Horse riding arena .Mounting block with ramped access. Specially adapted equipment
Sensory garden
Children's play areas
Animal housing with low level viewing windows
Fully accessible lambing shed
Ample seating
ATTRACTIONS (DISPLAYS, EXHIBITS, RIDES ETC.)
ATTRACTIONS (DISPLAYS, EXHIBITS, RIDES ETC.)
Open 10am to 4 pm seven days per week
No barriers or turnstiles
Animals easily accessible
No steps or kerbs
Small animal petting area offering "hands on" experience
Sensory garden with musical chimes
Horse riding
Ample seating
GROUNDS AND GARDENS
GROUNDS AND GARDENS
Even paths of tarmac and flagstones
Sensory garden with musical chimes
Ample seating and picnic tables
Horse riding and small animal handling activities available
No water features
No steps
Play areas with bark chipping safety surface
ADDITIONAL INFORMATION
ADDITIONAL INFORMATION
Clear signed fire escape routes
Fire alarm system and staff trained in evacuation procedure
Staff trained in disability awareness
Staff have attended Welcome Host and Welcome All training courses
Service dogs welcome
No smoking in enclosed areas
No background music
Members of Riding for the Disabled Association
VAQAS accredited
CONTACT INFORMATION
CONTACT INFORMATION
Address: Depot Road, Kirkby, Merseyside, L33 3AR
Telephone: 0151 548 1524
Emergency number: 0151 931 5936
Local public transport numbers: Merseytravel 0151 227 5181
Local accessible taxi numbers: Radcliffe Taxis 0151 547 2699
DDA SUMMARY (DISABILITY DISCRIMINATION ACT)
DDA SUMMARY (DISABILITY DISCRIMINATION ACT)
Acorn Farm commissioned a DDA Audit in 2006. We have implemented all the priority coded recommendations and written the less urgent issues into our development plans . Thus Acorn Farm meets the legislative requirements of the DDA. Our access statement is available to download from our website by clicking here
WEB ACCESSIBILITY STATEMENT
WEB ACCESSIBILITY STATEMENT
Acorn Farm has developed this website to serve the largest possible audience by addressing the needs of people and systems with differing abilities. The site conforms to the Web Accessibility Initiative of the World Wide Web Consortium. We are continually making improvements to meet these guidelines, and our website has been designed with the following accessibility guidelines in mind:
Our pages are designed so that they can be viewed at a screen resolution of 1024 x 768 pixels, but as our designs are fluid this site can be viewed in other resolutions.
Page structure is conveyed using header elements.
A stylesheet is used on our website and relative font sizes on all text with the exception of graphical text.
Text can be increased or decreased in size by using the "view" option in your browser. With almost all modern web browsers you can hold down the Ctrl key (Command key on a Macintosh) and press the + (plus) key to increase text size or – (minus) key to reduce text size.
Images that convey important information have alternative text.